Southern Drone Pro have experience of golf course aerial photography, filming.  
We have used this experience to develop four distinctive types of photography for golf courses.
Marketing aerial photos of the course from a unique perspective
Overview video of the course
Smooth one take video fly-throughs of each hole. This can include voice-over/tips from your resident pro and ideal to assist players who aim for the perfect par round. We can offer this in stages allowing for regular social media interaction.
360 aerial panoramas and 3d virtual tour from above the clubhouse and golf course showing the spectacular bird-eye 360 view from 60+ meters above the ground.
A virtual tour can help in promoting a golf course. It can also assist with the retention of memberships by assisting existing members to improve their game by understanding the golf course aerial photography better.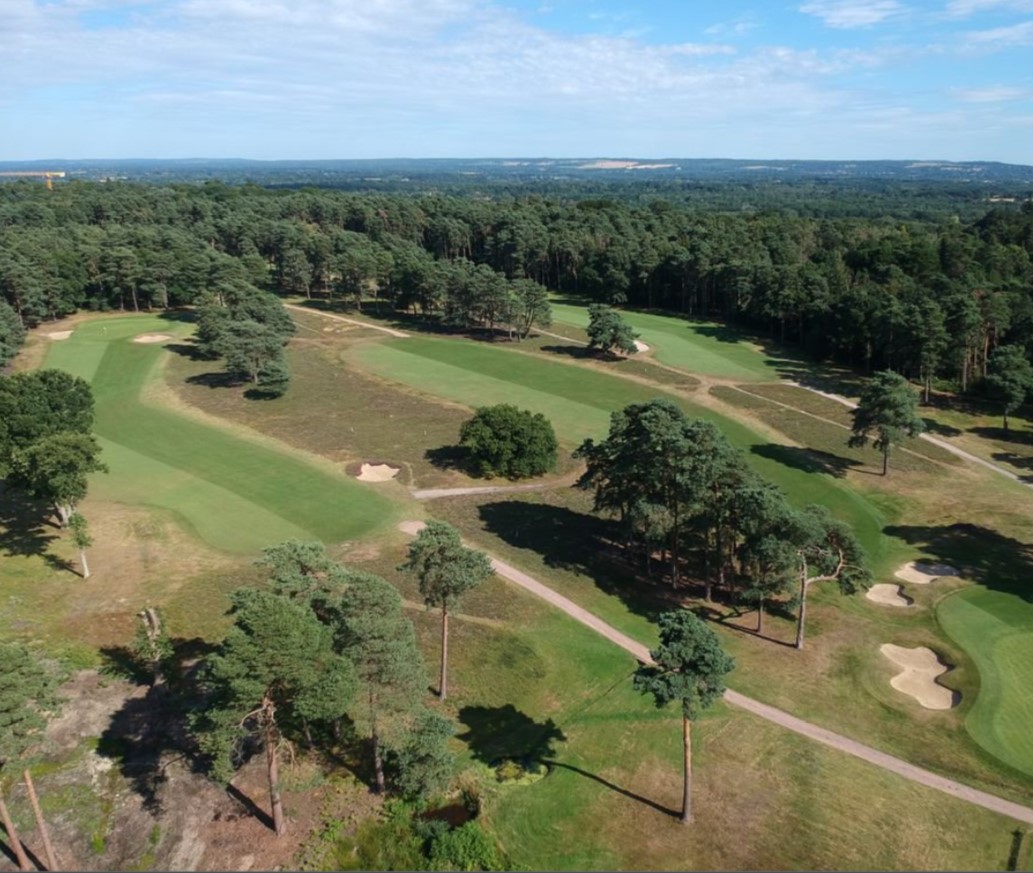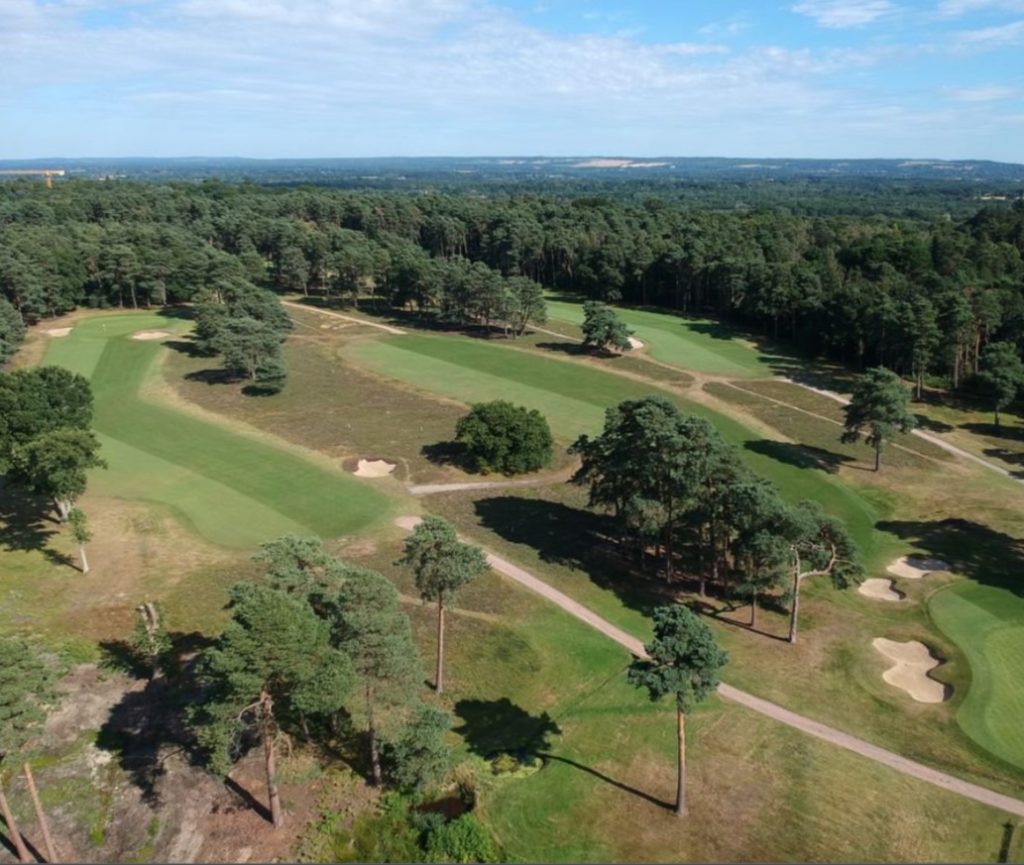 Our aerial filming using remotely piloted drones gives potential buyers an elevated "birds eye" view that makes your property portfolio stand out from the crowd on websites like Zoopla, Rightmove and Prime Location. Often Google's aerial maps and Google Earth's aerial views via satellite are out of date and do not reflect the true picture. Our aerial photography can be taken from ground level to 400ft to show a current and accurate layout.