Construction sites aerial photography can show every stage of a development from planning, foundations, building topping out through to completion.  There is no better way of getting an overview progression of a construction site than by using aerial pictures.
This is not only invaluable to check progress is on track, it also is extremely powerful PR, showing off the progress to the public and stakeholders.
We have also found through experience, staged aerial photography has extremely useful marketing potential, allowing end users/ customers to feel engaged in the development.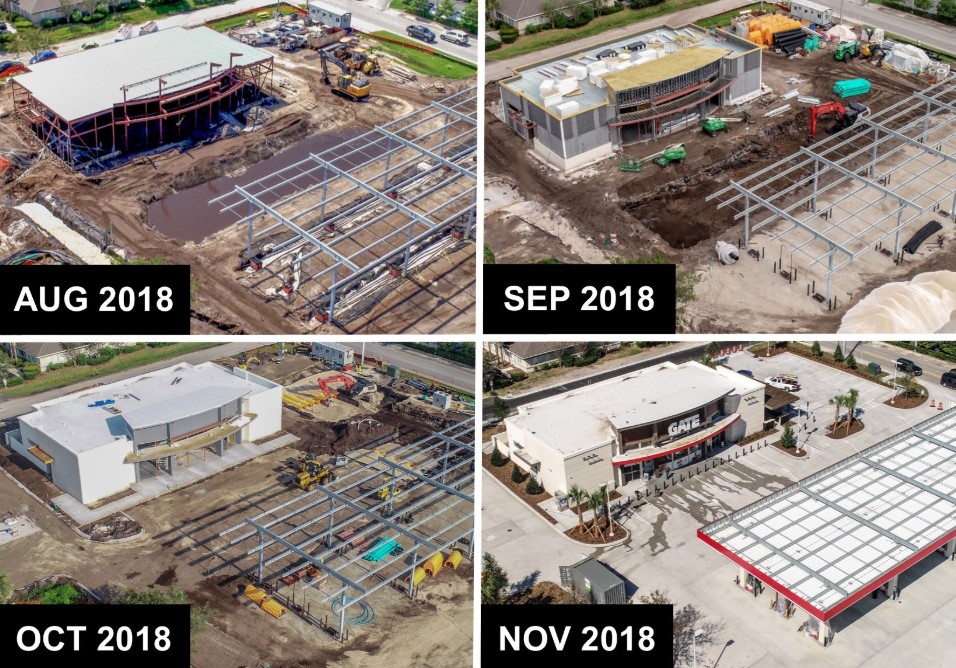 We can offer aerial photography to identify and define land to support panning applications.

Flying drones (UAV's) is a very cost effective way of recording progress and issues on a construction site,  all the way through to the production of "as built" and hand over documentation.
For example, post construction we have used Ultra-HD 4K video and still images to provide information and evidence relating to the release of contract retention money, without to need to erect expensive scaffolding.
Drones can be used for quality control purposes to assess the work carried out by sub-contractors before handover and final payment.
Southern Drone Pro see the applications where aerial photography drones (UAV's) can be used cost-effectively in the construction industry, growing enormously in the next three years.